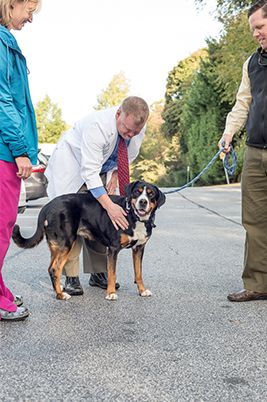 We have also worked with Maryland State Police K9 units and in service to the University of Maryland, Department of Homeland Security and the United States Secret Service.
We provide discounts to rescue organizations with identifying paperwork. To inquire about our services, please call our Director of Practice Development at 410-224-0121 x5.
AVMF CHARITABLE FUND
VNIoC is also a proud member of the American Veterinary Medical Association's Veterinary Care Charitable Fund. This fund allows our practice to accept monetary donations to a 501c3, proctored by AVMA, for financial assistance to future patients in our care.
Funds are used to provide neurology and imaging care for (but not necessarily limited to):
Support for local rescue organizations
Support for local service animals, such as police, fire and rescue, or service animals for armed services veterans
Local disaster relief where animals are at risk
Assistance for low-income senior citizens
Assistance to local shelters/law enforcement agencies for care of animals in cruelty cases
Assistance for persons affected by unforseen financial hardship
Please consider donating to help save the life of animals in our community.