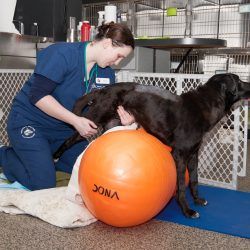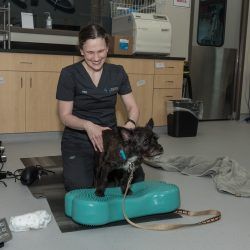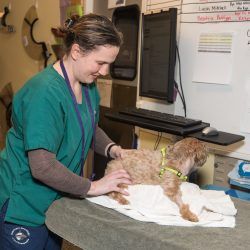 We are proud to offer rehabilitation services for neurology patients for post-op recovery, treatment of FCE injuries and more by Nikki Renko, CCRP (Certified Canine Rehabilitation Practitioner). Nikki often recommends a regimen of at-home exercises for strengthening muscles, rebuilding reflexes and passive range of motion. We also often recommend that our clients learn and understand how to perform bladder expression for patients with temporary or permanent incontinence issues. Nikki performs inpatient rehabilitation exercises on most post-operative patients while they are hospitalized following surgery and is available for outpatient rehabilitation appointments by calling 410-224-0121 x5.
Below are links to several helpful videos that explain our most commonly recommended at-home exercises.
These videos were not produced by VNIoC and were used with permission by the original owners.