Special Relationships with Your Specialist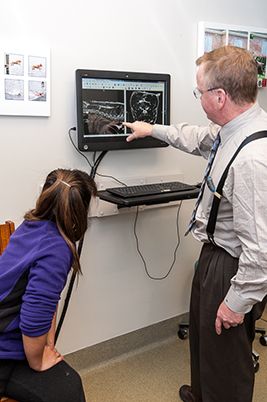 A PERSPECTIVE ON THE RDVM – SPECIALIST RELATIONSHIP
I recently read a great article about the RDVM – Specialist Relationship. The points it made struck me profoundly, especially that "Timely communication and trust are the keys to successful relationships."
Amongst all of the important directives and suggestions the article suggests is this overarching theme: Everyone on the pet's team wants the best for the pet. The team that cares for the pet that requires advanced veterinary care is truly a triad, made up of the pet caretaker, the primary care veterinarian and the neurologist – but I view you, the primary care veterinarian, as my most important "client" since you are the one who brings all together.
One of my biggest challenges is to reach everyone on the pet's team in a timely matter. Typically I email (or fax) the primary care veterinarian within 24 hours of seeing the patient; and I try to call the primary care veterinarian when the patient is undergoing, or has completed, testing or surgery. Sometimes, I get it right, sometimes I don't.
Please let me know how I can improve my communications with you. I am only here because of your trust, care and direction.
– DR. JAY MCDONNELL