TOP VETS REFER US PET PARENTS PREFER US
Veterinary Neurology in Annapolis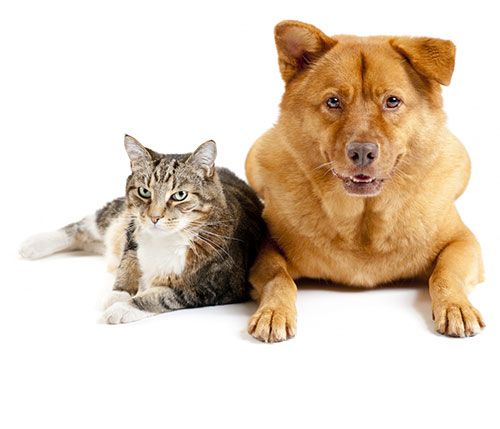 When you need a veterinary neurologist in Annapolis, MD, you can count on the professionals at Veterinary Neurology & Imaging of the Chesapeake to provide you and your pet with unparalleled veterinary services. Whether you're a pet owner trying to solve a health issue with your dog or cat, or you're a veterinary clinic looking for pet neurology experts, we can help. We specialize in treating seizures, back problems, neck problems, and nerve issues in dogs, cats, and other animals, and we'll do everything we can to ensure your pet is comfortable.
Our veterinary specialists are available by car, train, and plane, and our office is strategically located near three major international airports: Washington Dulles International Airport, Reagan International Airport and Baltimore Washington International Airport. If you need immediate assistance, give our veterinary neurologists a call in Annapolis today.
VETERINARY NEUROLOGY: WHAT IS IT AND WHEN YOUR PET MIGHT NEED ONE
Not all veterinarians are equal. Much like doctors for humans, veterinary neurologists are specialists called to evaluate pets when general veterinarians are stumped. Similar to medical specialists in humans, veterinarian neurologists specialize in neurological problems. This includes problems with the brain (such as seizures), nerves, paralysis, and any other head or neck trauma.
Complicating the process is the fact our pets can't tell us what they are feeling, seeing, hearing, or sensing. This makes diagnosing diseases and illnesses that much more complicated.
Thus, in essence, veterinary neurologists go through an extensive training period after veterinary school and have to pass a rigorous test to be board-certified. Rest assured, the neurological veterinarians here at Veterinary Neurology & Imaging of the Chesapeake located in Annapolis are extremely well-qualified and passionate about diagnosing your beloved pet and providing them with the best treatment and care available.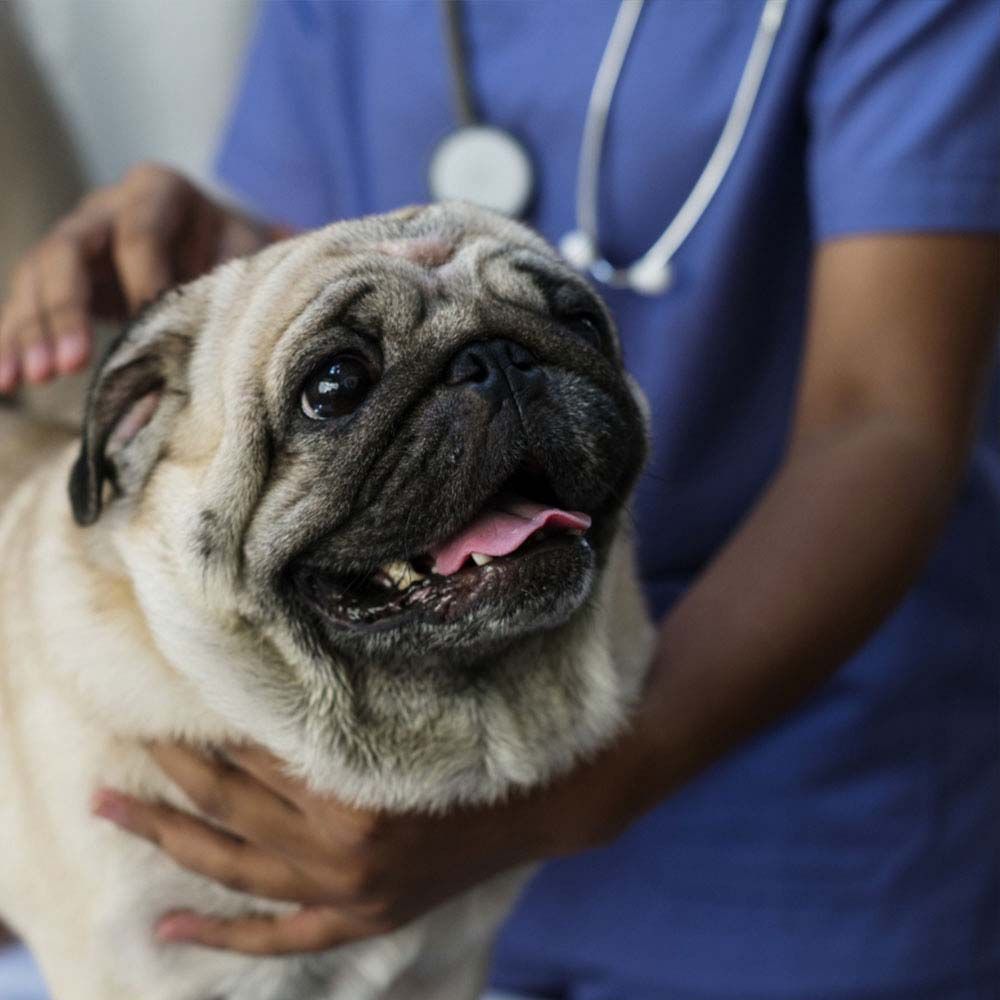 OUR VETERINARY NEUROLOGY SERVICES IN ANNAPOLIS
At Veterinary Neurology & Imaging of the Chesapeake, we're proud to be a Top Rated Local® veterinary clinic that specializes in veterinary neurology. Whether your dog needs an MRI or your cat needs a CSF tap (spinal tap), we have the staff and equipment to get the job done.
In order to provide the best care possible, we utilize various tools to accomplish our jobs. One of these tools is Magnetic Resonance Imaging (known as MRI). Like its name implies, MRI uses magnetic waves to see inside the body. In veterinary neurology, MRI is used specifically to examine the brain and spinal cord for diseases, injury, stroke, and other maladies.
MRI is used both in diagnosing and in treatment of illnesses and diseases. For example, it shows cancerous masses and a veterinary neurologist uses MRI to monitor the cancerous cells inside your pet's body. It can show details to spinal cord injuries, blood vessel injuries and/or blockages, and even detect signs of multiple sclerosis.
MRI is an invaluable tool in diagnosing (and ruling out) maladies and symptoms your pet may be experiencing. It is just one of the tools our veterinary neurologists may use.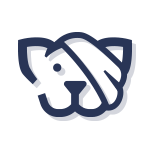 DOG MRI SCANS
If your vet has recommended your dog get an MRI scan, contact our canine neurologists in Annapolis today. Also called Magnetic Resonance Imaging, MRIs are the most common diagnostic imaging tool used in veterinary medicine to visualize your pet's nervous system. It provides our staff with high-quality images of the brain and spinal cord, so we can identify what's really going on with your beloved pet.
A dog MRI may be recommended if your canin has suffered from disc herniation, a brain tumor, stroke, and other conditions like a ruptured cranial cruciate ligament and head tremors. If you have any questions regarding dog MRI scans, contact our canine neurologists in Annapolis today.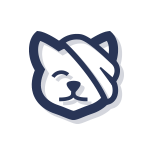 CAT MRI SCANS
Like dog MRIs, cat MRIs are used to ascertain a diagnosis, or to answer questions without going into a more invasive procedure (such as surgery). When you bring your feline to our veterinary clinic in Annapolis, our specialists will examine your cat's body, head, chest, and joints for any signs of distress or abnormality. Your cat many need an MRI scan to:
Diagnose brain and spinal cord issues
Visualize abnormalities in internal organs
Examine the nasal cavity, ears, and sinuses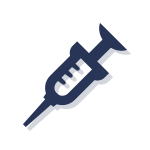 CSF TAP & SPINAL TAP FOR PETS
As valuable as an MRI may be, rarely will it provide all the answers. If your dog, cat, or pet has been diagnosed with brain disorders, seizures, dementia, or epilepsy, your vet may recommend doing a cerebrospinal fluid tap (CSF tap). Our veterinary neurologists may perform a CSF (or cerebrospinal fluid) test, commonly known to us lay people as a spinal tap. A spinal tap tests the fluids around the spinal column that can tell us whether your pet has various diseases or disorders such as encephalitis, meningitis, CNS cancer, some sort of trauma, polyradioculoneuritis, or hemorrhaging. Don't fret over these medical names and rest assured your pet won't have ALL of these conditions! Let our veterinary neurologists worry about the details of these maladies; you worry about the health and care of your pet.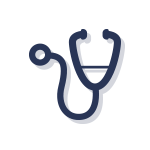 BAER HEARING TESTS FOR PETS
If you're concerned that your dog may be deaf, the veterinary neurologists at Veterinary Neurology & Imaging of the Chesapeake can help. Through the use of the Brainstem-Auditory-Evoked-Response (BAER) test, our veterinary specialists can accurately detect dogs that are unilaterally deaf (deaf in just one ear) and bilaterally deaf (deaf in both ears). This test works by detecting electrical activity in the inner ear and auditory pathways. If you're interested in learning more about BAER tests for your pet, contact our team today.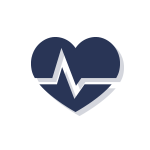 ELECTRODIAGNOSTIC TESTS FOR PETS
At Veterinary Neurology & Imaging of the Chesapeake, we specialize in two electrodiagnostic tests for pets:
Electromyography (EMG)
Electromyography, also known as EMG, is a test used to measure the muscle response to nerve stimulation as well as electrical activity within selected muscle fibers. This test is used to help differentiate between muscle disorders and nerve disorders.
Nerve Conduction Velocity (NCV)
A nerve conduction velocity test, also called a nerve conduction study, is a veterinary test that can be used to measure how fast electrical pulses move through your pet's nerve. This is a great way to identify nerve damage, and it can help our veterinarians to determine whether your pet has a nerve disorder or a nerve condition.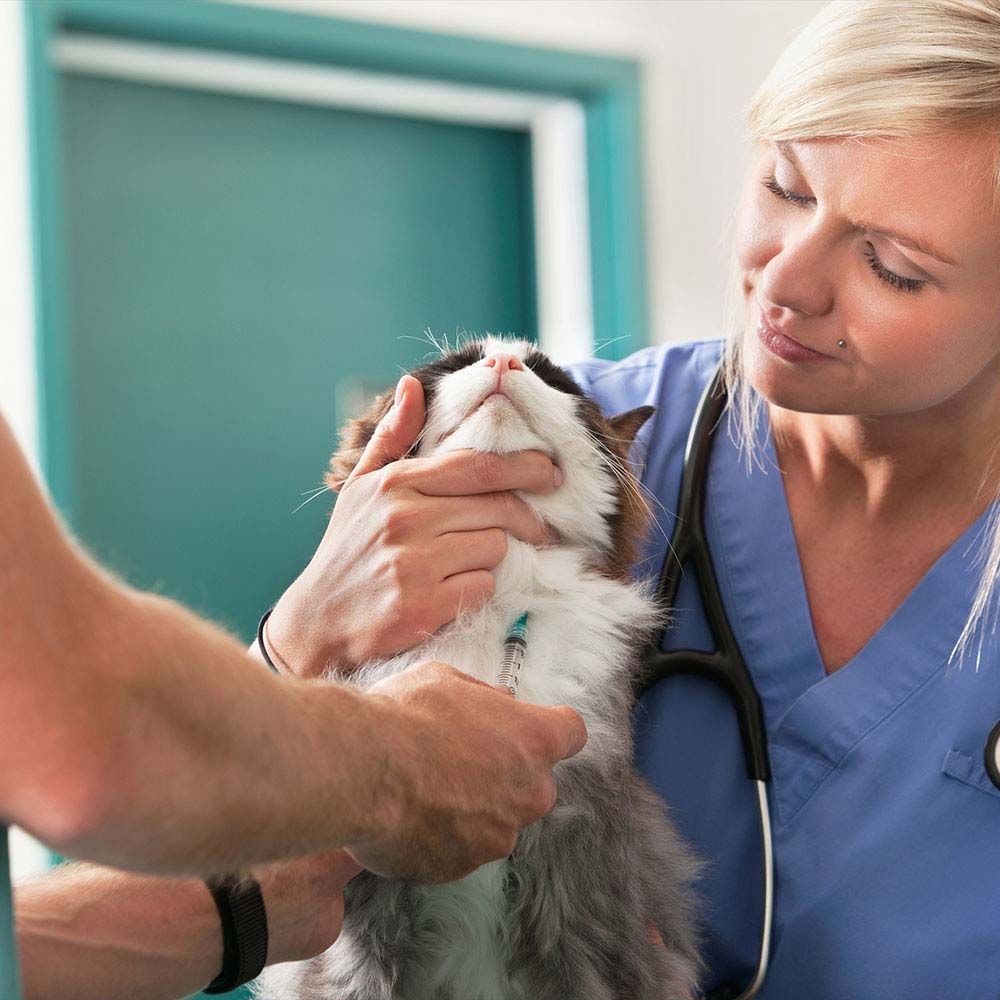 VET NEUROLOGY CONSULTATIONS
There are many reasons to consult a veterinary neurologist for your pet. Most people reach out to our specialists when they notice that their pet has unusual behavior changes, seizures, trouble walking, or back and neck pain. If your dog, cat, or other pet has lost its ability to walk, you should contact our veterinary neurologists in Annapolis for a consultation right away. When your pet becomes paralyzed, immediate action should be taken, or the window of opportunity to heal may be lost. If you're ready for your vet neurology consultation, give us a call today.
NEUROSURGICAL VETERINARY SERVICES
At Veterinary Neurology & Imaging of the Chesapeake in Annapolis, we're proud to offer some of the best neurosurgical veterinary services across Maryland. The two most common surgeries at our clinic are called hemilaminectomies and laminectomies. Unlike a conventional laminectomy, which removes both laminae from the vertebrae, a hemilaminectomy only removes a small portion of one lamina. The removal of bone creates more space in the spinal canal, which is meant to release pressure on your pet's nerve tissue.
WHAT TO DO BEFORE YOUR VETERINARY NEUROLOGY APPOINTMENT
Once you have scheduled an appointment with our vet neurologists, there are a few things you can do to make sure your appointment goes smooth when you arrive at our clinic.
Make sure your pet fasts at 10PM the night prior to your scheduled veterinary appointment (water is always okay). If your dog, cat, or other furry friend has a medical condition such as diabetes, make sure you let our vet neurologists know before your visit.
If your pet is currently taking any medications, please bring them to your scheduled appointment.
If records or radiographs of your pet have not been sent to our veterinary clinic, please make sure you collect the appropriate documents from your referencing veterinarian.
I'M OVERWHELMED! WHERE DO I START?
Here at Veterinary Neurology & Imaging, we understand that having something wrong with your beloved family member is a scary time. Our mission is to do our best to diagnose and treat your pet if possible in order to afford your pet his or her best life possible. Our compassionate staff works tirelessly to put your needs and your pets' needs first.
TOPS SIGNS IN YOUR PET YOU MIGHT NEED A VETERINARY NEUROLOGIST
How do I know if my pet has a brain or spinal column problem? Look for these signs:
SEIZURES
Seizures are a symptom of a problem inside the brain. Seizures are abnormal electrical impulses in the brain which often (but not always) results in convulsing and body shakes. Especially if your pet is not responding to medication given by your general veterinarian, a veterinary neurological visit is recommended.
TROUBLE WALKING
If your pet has suddenly started having trouble walking with no obvious cause, a vet neurologist visit can determine if it's a neurological problem and develop a treatment plan to possibly regain use of that limb(s).
PERCEIVED PAIN
We never know for sure if our pets are in pain, but abnormal cries and yelps for inexplicable reasons that your general veterinarian cannot determine may warrant a trip to our Annapolis clinic specialists. This is especially important if you think the pain is emanating from the head, neck or back. Just as important as diagnosing the problem is ruling out diagnosis so your pet can get the care it needs to lead a healthy life.
A BREED PRONE TO KNOWN NEUROLOGICAL DISORDERS
Unfortunately, some pets (especially dogs) are prone to neurological maladies. If you suspect your pet is suffering from one of these illnesses, call us today. Let our experience help put your heart at ease.
BEHAVIOR CHANGES
Our brain controls everything. Just like in humans, behavior changes in your pet are often the first signs of something amiss in the brain. As the owner, you are the closest to your pet and know him or her inside and out. If you notice an inexplicable, uncharacteristic change in your pet, contact us today! We're here to put your mind and your pet's mind at ease and rest.
SECOND OPINION
Options are never a bad thing and sometimes there is more than one way to treat an illness. All pets are different, and like humans, they respond to treatments differently. Having fresh eyes can make all the difference in the quality of life your pet leads. Contact our Annapolis office today for a consultation.
Our veterinary neurologists here at our Veterinary Neurology & Imaging of the Chesapeake start with an initial consultation. If you were referred by another veterinarian, we'll review your pet's medical history and notes from your practitioner and in most cases work with him or her to decide the best course of action.
WHAT IF IT'S AN EMERGENCY?!
Veterinary emergencies happen, and especially in the instance of spinal column trauma, time is of the essence. Upon contacting our veterinary neurologists, please specify the nature and level of your concern. We do our best to give priority to emergencies and cases that are escalating in nature. An example of this would be if your pet is walking one day and wakes up the next day and is unable to walk. Please contact us in Annapolis right away. Immediate attention will be given with all available diagnostic procedures and when required, surgery.
At Veterinary Neurological & Imaging of the Chesapeake, nothing is more important to us than your pet's health and well-being. We promise to use all of the tools at our disposal to help diagnose and treat your pet. Pets are integral members of our family. They don't ask for much nor do they require much. But what they offer us human companions is priceless and often indescribable. Companionship, comfort, happiness, laughs, health, and love only begin to scratch the surface.
When your pet is sick and/or suffering, you are often suffering right alongside. Take some of the helplessness feeling away by entrusting your pet's diagnosis and care to our dedicated and committed veterinary neurologists. We won't let you or your pet down.
VETERINARY NEUROLOGISTS IN ANNAPOLIS, MARYLAND
If you're looking for veterinary neurologists in Maryland that will treat your pet like their own, contact the vet specialists at Veterinary Neurology & Imaging of the Chesapeake to schedule an appointment. Our staff is highly trained and compassionate, and our qualified team of animal lovers will do everything they can to ensure your pet has a comfortable and pleasant experience at our clinic.
If you're a veterinary office looking for neurology experts, visit our MRI referral and neurology referral page to refer patients to us.