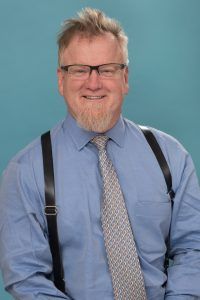 DR. JAY MCDONNELL, DACVIM (NEUROLOGY)
After earning his veterinary (DVM) and master's (MS) degree from the University of Missouri, Dr. McDonnell spent four years in general practice in Missouri and Oregon. Knowing he wanted to do more, he undertook a three-year neurology-neurosurgery residency at Tufts University in Massachusetts, and in 1998 was board-certified in neurology by the American College of Veterinary Medicine.
Since then, Dr. McDonnell has been on a dual path of academia and private practice, first joining the faculty of University of Georgia where he taught in the hospital and classroom. From 2000 to 2004, he was chief of neurology-neurosurgery at Tufts University. There, he helped established the in-house magnetic resonance imaging (MRI) suite, a brain surgery unit, and minimally-invasive CT-guided biopsy program.
Since moving to Maryland, Dr. McDonnell has become well-known for his work in the definitive treatment of brain tumors and spinal cord tumors, foramen magnum decompression/dorsal laminectomies, and Wobbler's disease. In 2012, seeing the need for veterinary MRIs, he opened Veterinary Imaging of the Chesapeake.
Teaching continues to be important to Dr. McDonnell. Believing that a balance of the academia and private practice enables him to keep at the forefront of veterinary neurology, he is an assistant clinical professor at Tufts University and a consultant in neurology at the University of Pennsylvania College of Veterinary Medicine.
Dr. McDonnell has lectured nationally, internationally, and regionally, and has published more than 20 journal articles, reviews, and book chapters. He is a founding member of the Veterinary Neurosurgery Society, and the exhibit coordinator for its biennial symposium.
Dr. McDonnell and his wife, Leigh, who is Vice President of Animal Health and Welfare at the National Aquarium in Baltimore, have a very precocious Hound/Labrador Cross named Drake.
DR. LAURA HARVEY, DACVIM (NEUROLOGY)
Veterinary neurologist Laura Harvey, DVM, joined VNIOC in September 2016. When announcing that her appointment to the VNIOC staff, Dr. McDonnell said, "I'm so pleased to be able to bring on such a superbly qualified neurologist out of the outstanding program at Tufts."
Dr. Harvey received a B.S. in ecology and evolutionary biology from Cornell University, graduating cum laude, with distinction in research. She then went on to attend veterinary school at Tufts University Cummings School of Veterinary Medicine. Dr. Harvey completed her internship in small animal medicine and surgery at the University of Georgia College of Veterinary Medicine, and returned to Tufts to do her residency in neurology and neurosurgery. There she received the Resident Award for Excellence in Teaching, and was selected as Resident of the Year for routinely going above and beyond for her patients and her students. Dr. Harvey achieved board certification in neurology and neurosurgery in 2016.
"I met Dr. McDonnell at Tufts when I was a student. He was teaching as an adjunct professor in neuroanatomy," Dr. Harvey said. "I was excited to learn about the opportunity to join VNIOC and work with him and his fantastic team. Plus, my family is on the eastern shore; I love being closer to them!
"Neurology is a fascinating field. It's on the cutting edge with new surgeries and treatments being developed all the time. VNIOC is a unique practice because we have a veterinarian overseeing anesthesia for all of our MRIs. This ensures that we are providing a high standard of care for our patients during every step of the process."
Relationships with pets and their people are important to Dr. Harvey. "We develop both short- and long-term relationships. We might see a pet with a back issue over a month or two for diagnosis, surgery, and follow-up, while we'll likely continue to see a pet with seizures over the course of her lifetime."
Dr. Harvey knows what it's like to have a pet with a chronic, long-term disease. "My cat, Sage, developed myasthenia gravis, a rare neuromuscular disease, after I'd had her for six years. I've managed it for four years, and know that it's not easy. The key to dealing with these types of medical conditions is recognizing that you can only do your best; no one is perfect. As veterinarians and pet owners, we need to know what are reasonable expectations of care on all fronts. It's all about compassion and understanding."
In addition to Sage, Dr. Harvey has a Labrador retriever named Magnolia. She spends much of her free time with her husband outdoors; they particularly enjoy hiking and kayaking.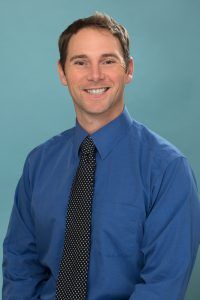 DR. NICK ARCHAMBAULT, DACVIM (NEUROLOGY)
Veterinary neurologist Nick Archambault, DVM, DACVIM-Neurology joined VNIOC in December 2018. Dr. A came on-board just as the practice is settling into its new facility. "It's great being back in a multi-specialty center. I like being able to bounce ideas off others. It truly elevates the quality of medicine that we can provide to our patients."
Dr. A. received his DVM from Michigan State University, then completed his internship at Texas A&M University and his residency at the University of Missouri. He received his board certification in Neurology in 2015 and his Neurosurgery Certificate in 2016. His special areas of interest include challenging neurosurgical cases of the brain and spine, such as vertebral fracture or luxation and craniotomy/craniectomy. He also enjoys neuro-imaging interpretation of MRI and CT. During residency, he and his colleagues pioneered a novel technique for vertebral implant surgery in veterinary patients. This image-guided procedure has been presented at national and international meetings.
A native of Rhode Island, and most recently a resident of Naples, Florida, Dr. A. is enjoying being back in an area with seasonal changes. He enjoys being outside whenever possible, and fishing is typically a top priority.
Dr. A.'s wife, Dr. Kristen Archambault, is a small animal general practice veterinarian that works at a busy practice in Pasadena. Drs. Nick and Kristen Archambault have one son, and a madhouse of many fur-children including three dogs (Golden Retriever, Cavalier King Charles Spaniel, Llewellin Setter) – and three orange male cats not lacking in personality.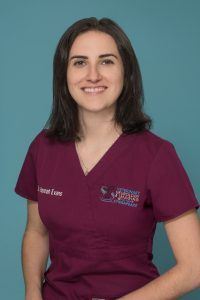 DR. HANNAH EVANS – IMAGING AND ANESTHESIA VETERINARIAN
Veterinarian Hannah Evans, DVM, joined the VNIOC in September 2016, where she oversees anesthesia and the veterinary care of patients undergoing imaging.
Dr. Evans grew up in Pasadena, Maryland, and is happy to be returning to the area after receiving her DVM at the University of Tennessee-Knoxville School of Veterinary Medicine and completing her internship at the University of Wisconsin-Madison.
"I fell in love with anesthesia at vet school when I was part of the anesthesia crew. I collaborated with other students and anesthesiologists to develop anesthetic protocols for each patient," she explains. "I got to pre-medicate, induce, and intubate 1-2 animals daily, and monitored their vitals while they were undergoing the procedure. I found I wasn't interested in doing surgery so I knew I didn't want to do general practice. The opportunity here seemed ideal."
Dr. Evans recently purchased her first home, in Anne Arundel County, which she shares with her 7-year-old American pit bull, Mack. Dr. Evans also spearheads the VNIoC Wellness Initiative by providing content and resources for staff members to maintain their physical, mental, emotional and financial wellness habits.
In her free time, Dr. Evans, who is a certified writing tutor, likes to write and read, and for stress relief, bake—something the staff appreciates.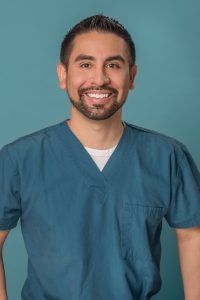 DR. JORGE POSADAS – IMAGING AND ANESTHESIA VETERINARIAN
Veterinarian Jorge Posadas, DVM, joined VNIOC in September 2020 and works in our Towson location, where he oversees anesthesia and veterinary care of patients undergoing advanced imaging.
Dr. Posadas has lived all around the country including New Jersey, Pennsylvania, Illinois, California, Virginia, and now Maryland for the second time. He studied biology at the University of Southern California, where he experienced great weather and premier college football in addition to receiving a great education. After his undergraduate studies, he worked for several years at the biotechnology company SABiosciences (now part of QIAGEN) in Frederick, MD, while taking graduate courses at Hood College. He left industry to pursue his goals at the Virginia-Maryland Regional College of Veterinary medicine in Blacksburg, VA. One of his favorite rotations there was in anesthesia, where he received hands-on experience taking patients through the entire process of anesthetization and recovery. After receiving his DVM, he was a small animal general practitioner in Northern Virginia for several years before joining VNIOC.
In his free time, Dr. Posadas enjoys being a movie buff, weight lifting, and watching college football. Go Trojans and Hokies! He has not yet been able to fully experience everything Towson and Baltimore has to offer, but over time, he hopes to take in all the sights and try out all the restaurants.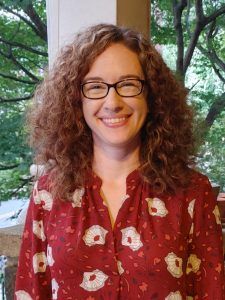 DR. ELANA RYBAK DVM, CVMA – IMAGING AND ANESTHESIA VETERINARIAN
Dr. Rybak joined the VNIOC team in August 2021 as part of the imaging anesthesia team at the Towson location, and brings a unique background to the practice. Dr. Rybak received her DVM degree from Michigan State University College of Veterinary Medicine in 2008. After a one-year general practice equine internship, she spent 6 years in an organ transplantation research laboratory at the University of Maryland-Baltimore running anesthesia for various projects. As a faculty research associate Dr. Rybak developed and consulted on anesthetic protocols for complex surgical and medical laboratory procedures for transplant and trauma research, and had the opportunity to teach medical students and surgery residents anesthesia techniques and protocols. After her time in academia, she moved on to work as a general practitioner in a small animal clinic where she also oversees and guides associates on anesthesia for routine procedures. In 2018, Dr. Rybak completed the CuraCore acupuncture program and is certified in veterinary medical acupuncture (cVMA). Dr. Rybak has a stong interest in anesthesia and pain management, and is impressed with the high level of patient care at VNIOC.
Dr. Rybak is a Michigan native but has lived in Baltimore since 2010. She spends her free time with her husband Justin, bark-tastic dog Teddy, and two cats Jackson and Cairo. Dr. Rybak also regularly volunteers with The Cats at Longstreet–a small regional cat rescue–helping with procedures and surgeries for animals in need. Dr. Rybak enjoys hiking, eating at local restaurants, is an avid horsewoman and casually competes in competitive distance trail riding.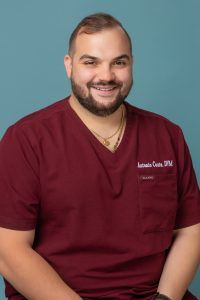 DR. CONTE – INTERN