TOP VETS REFER US PET PARENTS PREFER US
When you need a veterinary neurologist, our services are within reach by car, train & plane. Located in the metropolitan area of Towson, Maryland. We are strategically located near three major international airports:
Washington Dulles International Airport (IAD)
Reagan National Airport (DCA)
Baltimore Washington International Airport (BWI)
We're grateful that veterinary partners and pet parents in Maryland, our neighboring states: Virginia, Pennsylvania, New Jersey, Delaware, West Virginia, the District of Columbia, and across the globe, trust us to provide health services for their companion animals.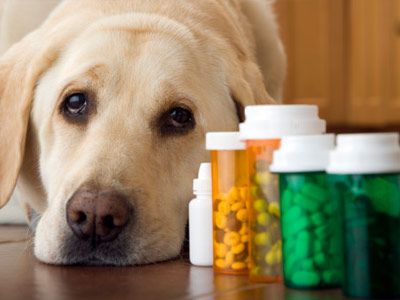 We provide a variety of services, including:
Neurological evaluation and recommendations
Advanced imaging: MRI
Neurology: back, neck, and brain surgery
Cerebrospinal fluid collection and analysis
Electrodiagnostics exams, BAER testing, and neuromuscular disease work-up
Seizure disorder work-up and consultations
Post-operative care, pain management, and rehabilitation
"My 7-yr-old mixed breed sweet baby boy had an FCE spinal stroke. Dr. Haley and the staff took such good care of him. While I was a mess and couldn't stop crying, they kept me in check and reassured me would all be okay. Thank you, VNIOC!"
The best imaging, surgical, and innovative techniques distinguish us.
We are the first in North America to use SonoCure, a revolutionary surgical technology previously restricted to the human field that preferentially removes tumorous tissue and preserves normal tissue.
We are also the first neurosurgical team in the Mid-Atlantic Area to treat Wobbler Syndrome with advanced cervical arthroplasty using an artificial disc (developed by Dr. Filippo Adamo, California).
Currently, we're participating in two brain research projects:
Canine Vaccine trial led by G. Elizabeth Pluhar, DVM, Ph.D. at the University of Minnesota
Molecular Combinatorial Therapy for Canine Malignant Gliomas led by Dr. John Rossmeisl of the Virginia-Maryland College of Veterinary Medicine at Virginia Tech
We combine the best care for our patients, with real support for pet-parents, and strong relationships with referring doctors, to achieve better results.
"From the receptionist to the technician and the doctors, these people are a true credit to their professions. Everyone there was very compassionate about my situation when I had to go there with my kitty last October. Cats can be difficult patients sometimes, but they did not make it seem like it was any trouble dealing with her feline nature. They took excellent care of her and I felt like they really tried to understand what I wanted to accomplish with her appointment there. Dr. McDonnell is a great guy and I really felt like he made the effort to ensure he did everything that he could to help us find the answers we needed."
DIAGNOSTIC & TREATMENT RESOURCES